OpBot – Virtual Assistant For Your Virtual Datacenter
What's OpBot?
OpBot is a virtual assistant for VMware vSphere from Opvizor. OpBot is a full featured OpBot, that can manage VMware vSphere via natural chat commands from any device and any place. You can also connect OpBot with Opvzor Performance Analyzer, which unleashes amazing new remote troubleshooting and analysis possibilities.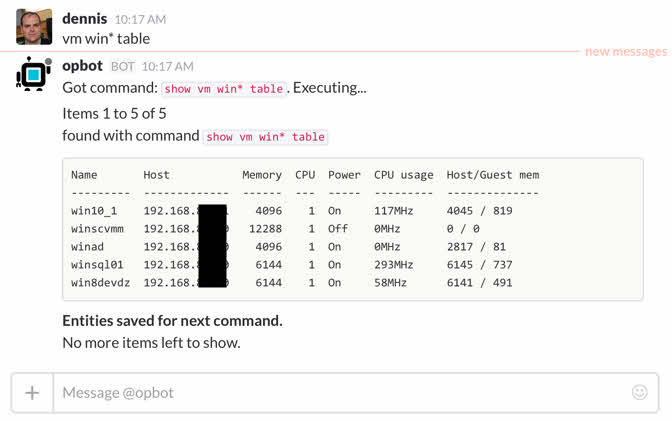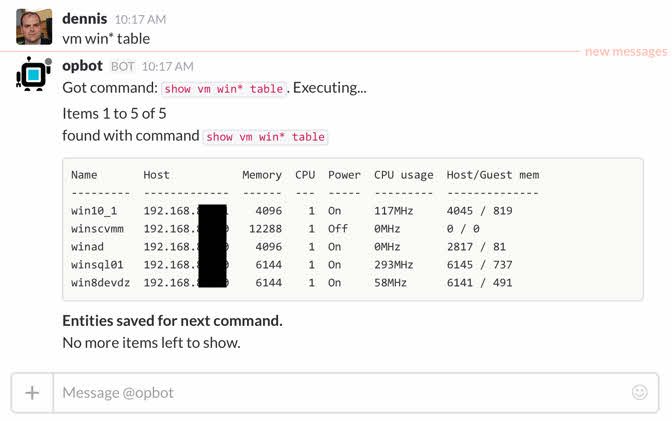 OpBot can give you some useful information about your virtual datacenter such as:
VM Config:
Filter your VMs using wildcards, cluster or ESXi hosts and get information about the virtual and physical hardware configuration.
VM Load:
Get ESXi and Virtual Machine CPU and Memory Load as well as disk usage information.
VM Snapshot:
Check instantly for existing Snapshots, creation date and comments.
Benefits
Using this virtual assistant has many benefits for you:
No VPN: There is no need to use VPN for secure access to your virtual datacenter.
No RDP Session
No Mobile Hotspot
Any Device: You can ask OpBot to do some tasks from any deviecs.
Any Place: You can do it from any place and any location.
async commands
Audit log in the chat
Avoid annoying bandwidth issues using remote desktops or VMware Web client
How does that work?
You import a virtual appliance in your environment that consists of a stripped down Ubuntu 16.04 linux and includes the components of our OpBot for Slack, a VMware vSphere API connector as well as a VMware PowerCLI Core implementation.
OpBot connects to the Slack API and makes himself available as a Slack Bot waiting for commands via channels or private messages. Therefore, we recommend to create a separate Slack account just for the OpBot communication.
OpBot responds to predefined commands (available with the help command) using the read-only VMware vSphere account you created as a customer and publishes the output of these commands into the chat.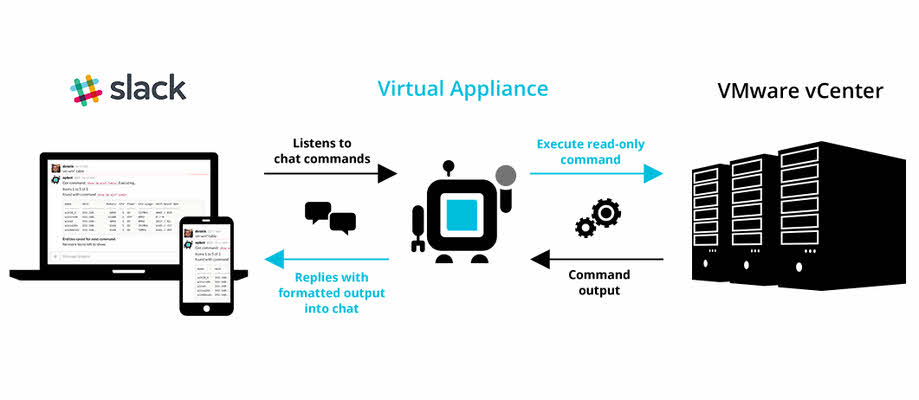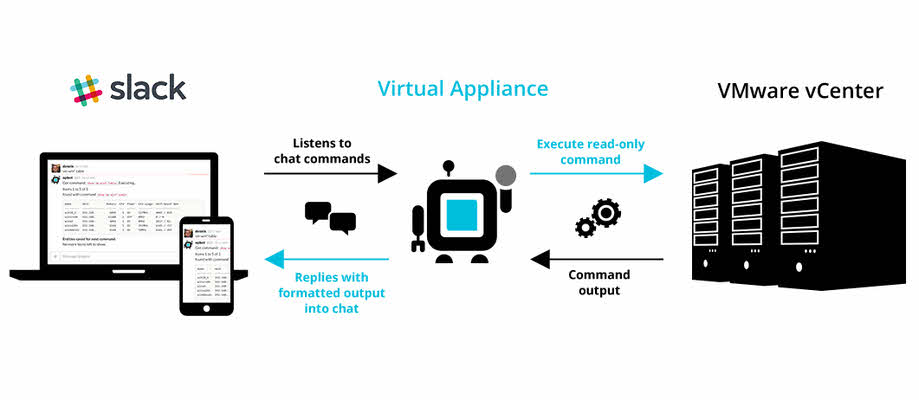 Where you can download OpBot
You can find more information and also download the virtual appliance in the below link:
I think, this is very useful tool and I hope, we will have OpBot as an assistant with more features.
OpBot – Virtual Assistant For Your Virtual Datacenter – New Release