New Veeam Agent For Microsoft Windows 2.0 – Beta
Whats up?
Veeam Endpoint Backup that renamed to Veeam Agent has been released for Microsoft Windows with some new features.
The agent called Veeam Agent For Microsoft Windows and now, beta version is available publicly.
Download need to fill the invitation request on this link: https://go.veeam.com/windows-backup
The new agent will be published as two new paid edition and free editions is also available yet: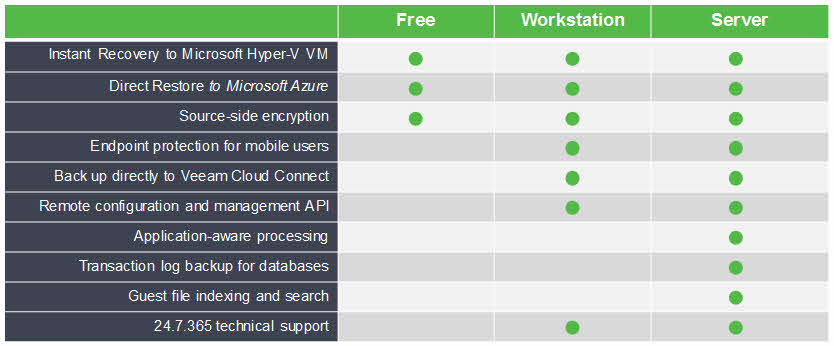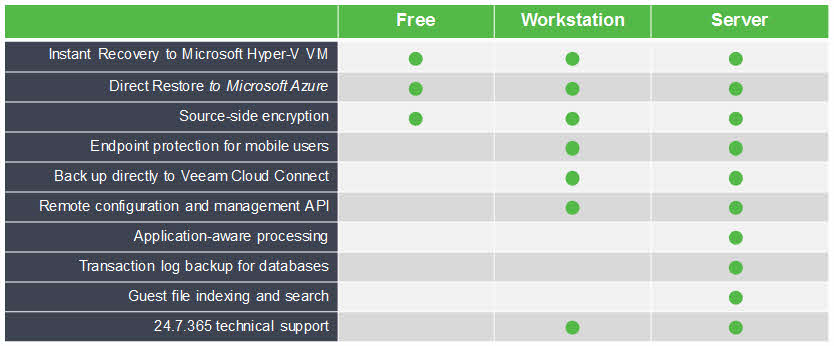 System requirements
CPU: x86-64 processor architecture.
Memory: 2 GB RAM.
Disk Space: 150 MB for product installation.
Network: 1 Mbps or faster. High latency and reasonably unstable WAN links are supported.
System firmware: BIOS or UEFI.
Drive encryption: Microsoft BitLocker (optional)
Operating System:

Microsoft Windows 7 SP1
Microsoft Windows 8.x
Microsoft Windows 10
Microsoft Windows Server 2008 R2 SP1
Microsoft Windows Server 2012
Microsoft Windows Server 2012 R2
Microsoft Windows Server 2016
Backup Target
Local (internal) storage of the protected computer (not recommended).
Direct attached storage (DAS), such as USB, eSATA or Firewire external drives.
Network Attached Storage (NAS) able to represent itself as SMB (CIFS) share.
Veeam Backup & Replication 9.5 Update 1 backup repository.
Veeam Backup Cloud Connect 9.5 Update 1 backup repository.