What's Veeam Availability Console?
Veeam Availability Console is new product that provided by Veeam for Service Providers. Veeam Availability Console is a FREE cloud-enabled, multi-tenant platform that delivers everything a service provider needs to deploy, manage and monitor their customers' Veeam environments virtual, physical or cloud-based no matter where they reside. There's no doubt that Veeam Availability Console is a powerful solution for service providers, but equally powerful for the large, distributed enterprise.
Veeam Managed Backup Portal will be replaced with Veeam Availability Console.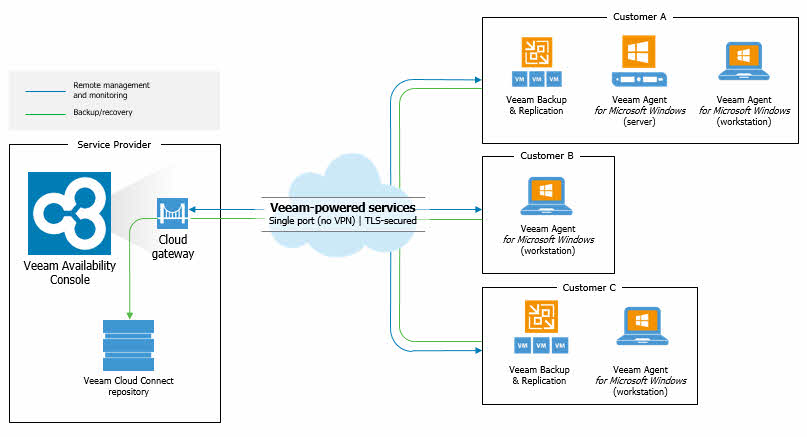 Requirements
Veeam Availability Console can be work with existing Veeam Cloud Connect. Here is the requirements:
64-bit – Windows Server 2008 R2 SP1 / Windows 7 SP1 or later
Veeam Backup & Replication 9.5 Update 2 or later
Key Features
Veeam Availability Console offers the below features:
Remote monitoring and management:

Start and stop Veeam jobs including backup, replication, backup copy and backup to tape.
Remote access to Veeam shell.
Email notification.
More than 30 predefined alarms

Automation

Multitenancy
Free Download
The Veeam Availability Console is available to download at the below link:
Read More on Teimouri.Net:
Veeam Backup & Replication Best Practices
[Review]: Veeam BR – Storage-level Corruption Guard
4,813 total views, 4 views today
Davoud Teimouri is as a professional blogger, vExpert 2015/2016/2017/2018, VCA, MCITP. This blog is started with simple posts and now, it has large following readers.