Veeam Endpoint Backup
Veeam Endpoint Backup is a free solution that provided by Veeam and you can download it as free software and use on unlimited computer. I was one of BETA tester and I suggest using it and Veeam Backup&Replication together. You can use it for you physical system and it can be installed on Windows 7 SP1, Windows 2008 R2 SP1 and later. So it can be installed even on your physical servers as backup software. But you know, it's like a baby, it's free and doesn't have some features yet but it's useful.
Anyway, VEB (Veeam Endpoint Backup) lets you create the following backup types:
Volume-Level
File-Level
Veeam Endpoint Backup lets you configure a scheduled backup job that will perform backup
automatically in a timely manner or it can take backup on specific events.
It can create ad-hoc backup and you can use this backup type when you are going to install software or doing any changes on your system or facing with alerts.
VEB can stand-alone backup and also incremental backup.
I don't want to explain all its features and configurations, you can download this application from Veeam web site as free application and test it. Also Veeam provides good documentations for this software and you can read user guide for more infotmation.
Here is some screenshots from the software configuration and GUI: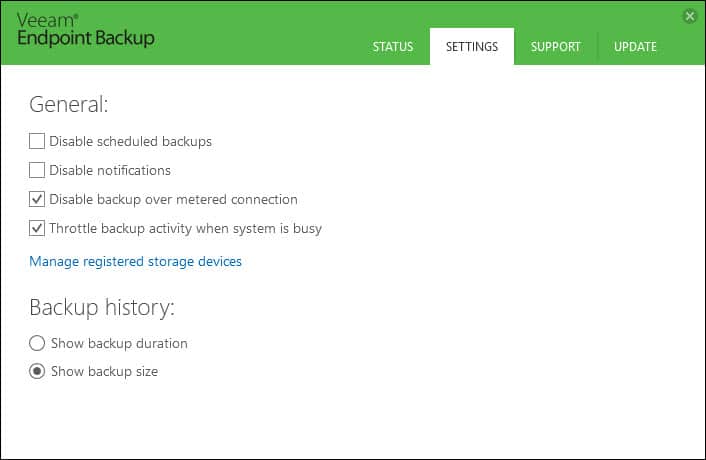 [quotes_and_tips]