Hardware Status Problem on HPE ProLiant Gen10
The Hardware Sensor Status Reported in the vSphere Web Client
Do you have any HPE ProLiant Gen10 on your virtual environment?
Did you upgrade their iLO firmware to 1.30?
If you have the servers with upgraded iLO firmware, you may face with the below status on Hardware status tab in vSphere Web Client:
VMware vSphere 6.0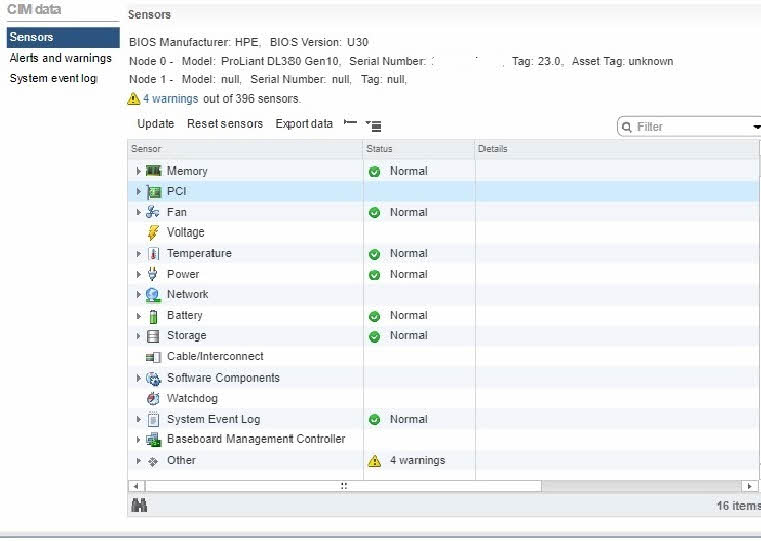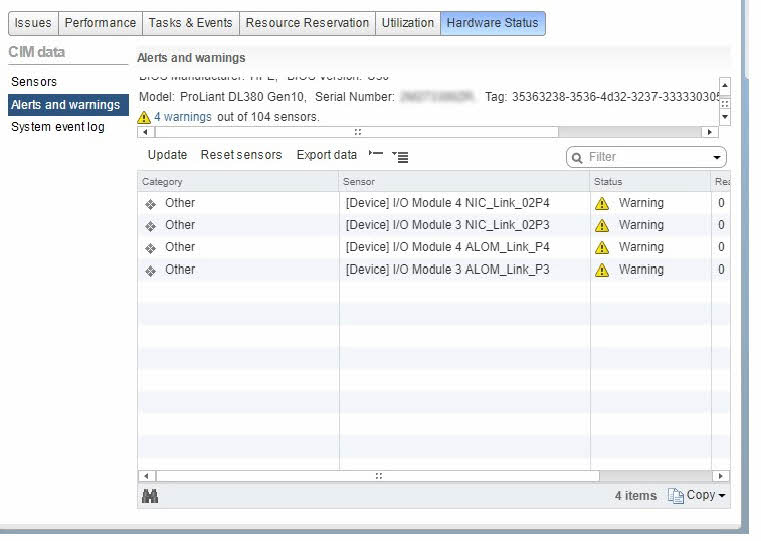 VMware vSphere 6.5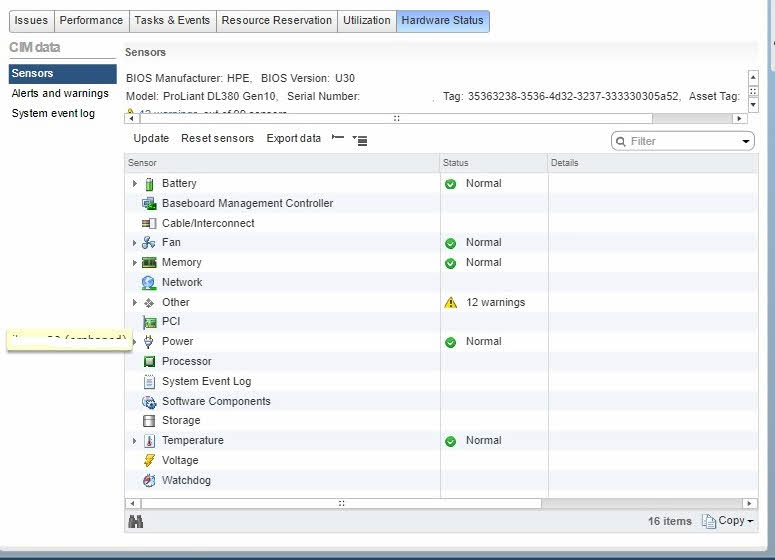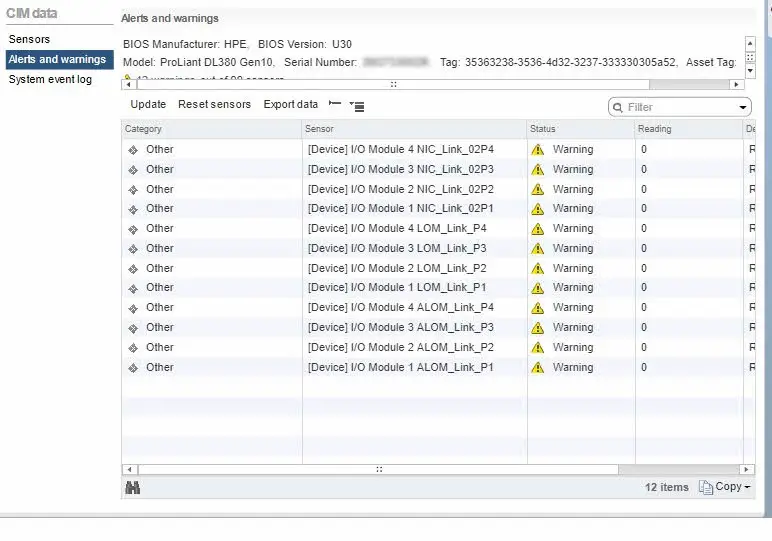 VMware vSphere 6.7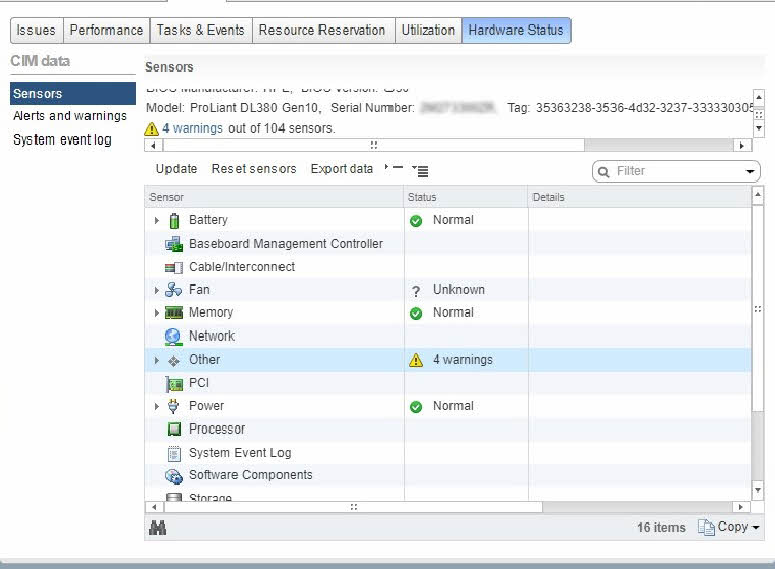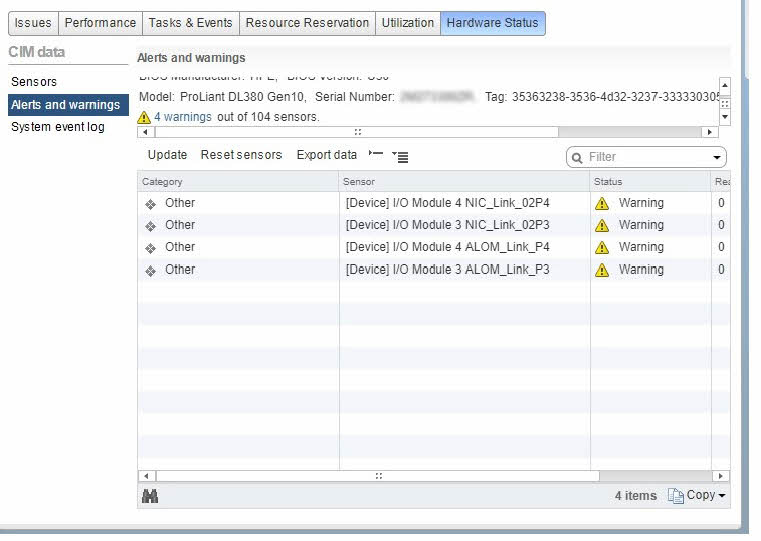 Good news, HPE engineers are working on this issue and it has no impact on production.
It can be safely ignored but I recommend that install the new firmware after release.