Everything You Need To Know About vRealize Operations Manager Sizing Tool
vRealize Operations Manager delivers intelligent operations management with application-to-storage visibility across physical, virtual, and cloud infrastructures. Using policy-based automation, operations teams automate key processes and improve IT efficiency.
Using data collected from system resources (objects), vRealize Operations Manager identifies issues in any monitored system component, often before the customer notices a problem. vRealize Operations Manager also frequently suggests corrective actions you can take to fix the problem right away. For more challenging problems, vRealize Operations Manager offers rich analytical tools that allow you to review and manipulate object data to reveal hidden issues, investigate complex technical problems, identify trends, or drill down to gauge the health of a single object.
Collecting data from system resources (objects) and analyzing data needs computing and storage resources. So sizing analyzer tool will help you to have better monitoring on whole virtualization environment.
What's vRealize Operations Manager Sizing Tool
This simple, easy to use tool provides guidelines for initial sizing as well as accounting for anticipated growth and data retention policy. You can use it for new deployments and find out which resources needs for optimized deployment.
Working with the tool is so easy, choose version and go ahead. The tools has two modes: Basic and Advanced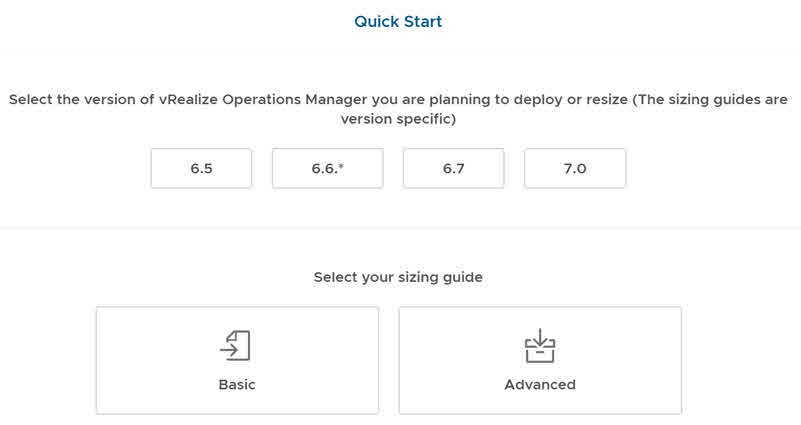 In the basic mode, you should enter information about vCenter objects. It's enough to calculate resources that needed for deployment.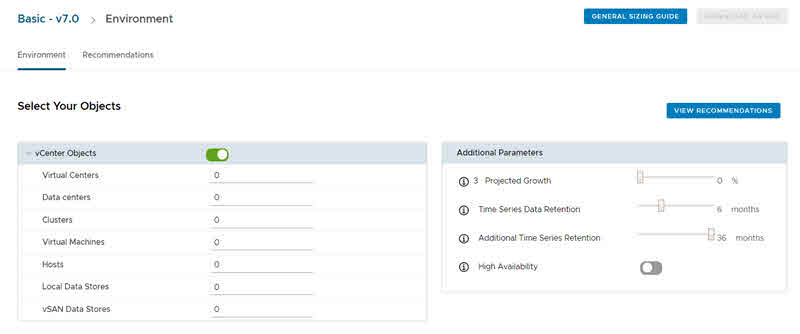 In the advanced mode, you can enter information about whole virtual environment components, even about EMC hardware such as VNX Block!
The result is a recommendation for deployment, please consider that you can use more or fewer resources for deployment. Because vRealize Operations Manager Sizing Tool result is recommendation!
Anyway, you can export the recommendation as a PDF file.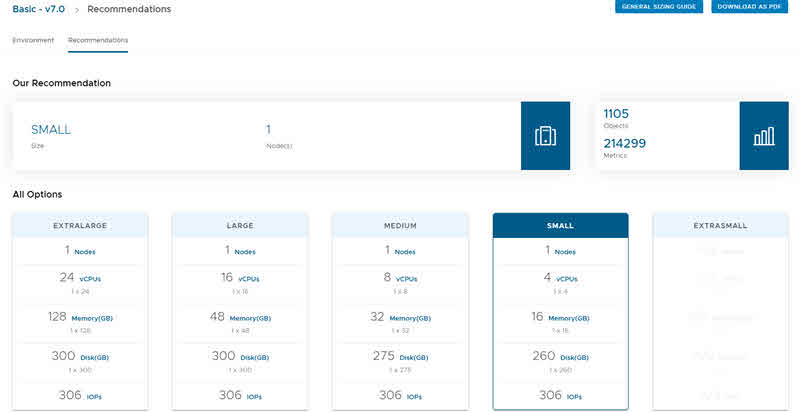 Further Reading
[Review]: Intel Data Center Modernization Estimator
External Links