VMware's Tool for Find VMware's Products Ports and Protocols
VMware's products needs to communicate together or communicate with other components of services via network, administrators must know that components will communicate via which ports and protocols. VMware has provided a tool to find port and protocol of popular VMware's products which called " VMware Ports and Protocols".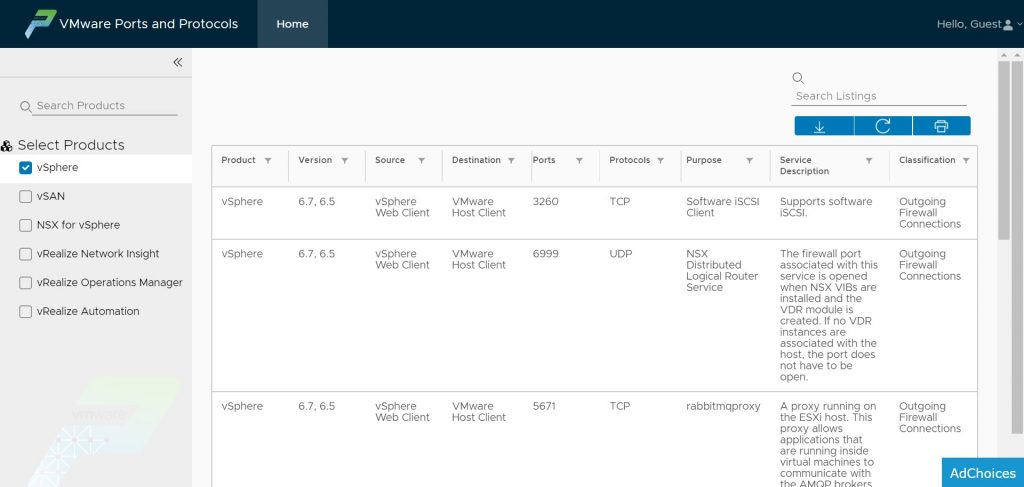 Currently, you can find ports and protocols which the below products used:
vSphere
vSAN
NSX for vSphere
vRealize Network Insight
vRealize Operations Manager
vRealize Automation
Note: The recent versions of the mentioned products and not out of support products.
External Links