What is Microsoft Security Update Guide?
Microsoft Security Update Guide
Microsoft has replaced legacy updates with cumulative updates for most active products over the past years. Cumulative are including all past updates and also security updates. There is two model of updates:
Security Only
Monthly Rollup
You can choose on of the model of updates and install it. If you have concern about security issue and operating system fixes are not important to you, so you can download and install "Security Only" updates.
Also there is Servicing stack updates, or SSUs, are periodic updates released to specifically service or update the software stack for Windows platforms. These are fixes to the code that process and manage updates that need separate servicing periodically to improve the reliability of the update process, or address issue(s) that prevent patching some other part of the OS with the monthly latest cumulative update (LCU). Servicing stack updates ensure that you have a robust and reliable servicing stack so that your devices receive and install Microsoft security fixes.
In order to find more information about security updates, Microsoft publish "Security Update Guide" monthly.
Security update guides are including all needed information about resolved security issues, products and other useful information.
Also there is a web interface for searching security issues, KB, CVE and other information to find detailed information about previous issues. As there is option to find update for security issues with different severity, as an example you can search about critical impacts and download those updates.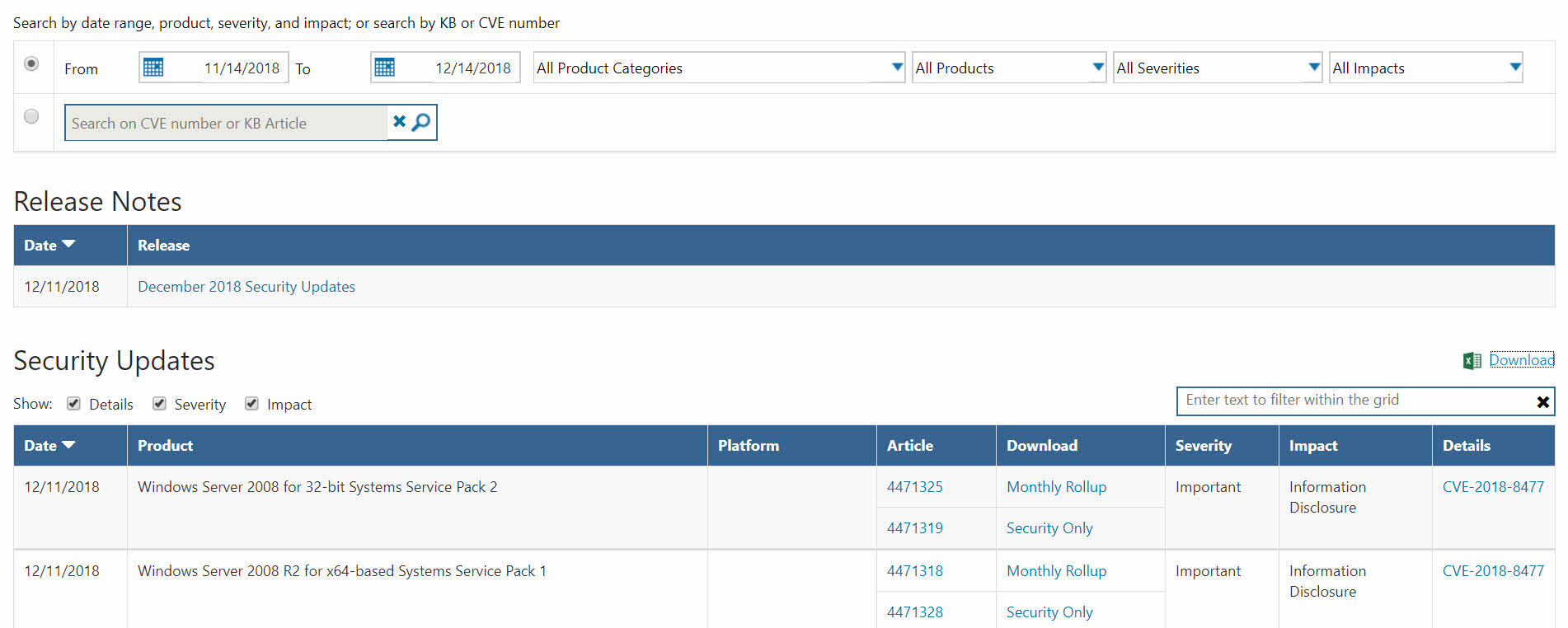 Also result of search is exportable. You can export result as Excel file and review it offline.
See Also
Virtual Environments Vulnerability Assessment By GSM (OpenVAS) – Part 1
Virtual Environments Vulnerability Assessment By GSM (OpenVAS) – Part 2
Virtual Environments Vulnerability Assessment By GSM (OpenVAS) – Part 3