Vembu BDR Suite Web Console Review
In the previous post "Vembu BDR 4.0 Server Installation", we have reviewed installation steps and we'll review Vembu BDR Suite Web Console at this post.
What's Vembu BDR Suite Web Console?
Vembu BDR Suite has a web console that allows you to manage whole backup and replication infrastructure. There is no need to install any client and management console will be accessible from anywhere you want.
After install Vembu BDR Suite, you can launch web console on local server or any client via web browser.
Access to Vembu BDR Web Console
Vembu BDR web console is accessible via https://ServerAdderss:6061 as secured connection and via 6060 port as unsecured connection. You can change the ports during installation.
Username and password are "admin", it can be defined durig installation.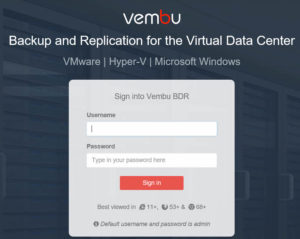 First Logon to Vembu BDR Web Console
At the first logon, you must choose "Time Zone", define Vembu BDR ID (Which recommended to use: MachineName.DomainName) which should be unique globally and also choose edition.
Vembu offering forever free edition that you can read more about that on this link:
[Review]: Vembu BDR Suite v3.8 (Free Edition)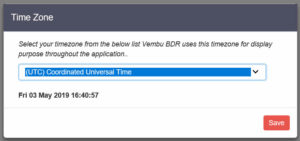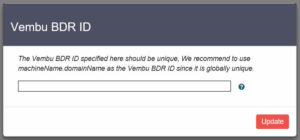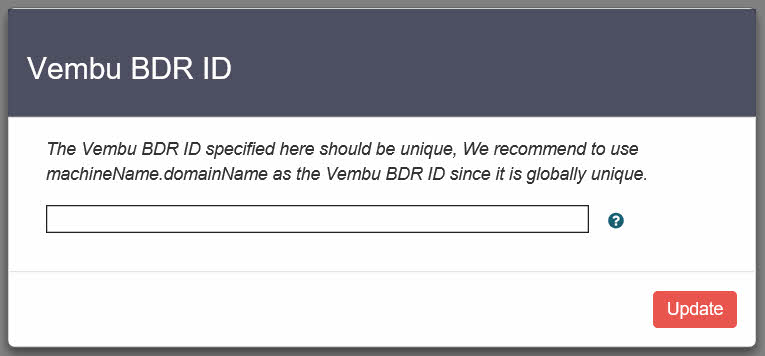 Web Console Main Page
Let's review the main page and the menu's items which helps you to manage backup infrastructure.

1. Dashboard: Shows latest status of backup servers, storage quotas and jobs status.
2. Backup: Backup menu allows administrators to add backup jobs for VMware vSphere, Microsoft Hyper-V, Microsoft Windows or Files & Applications and manage them.
3. VM Replication: Administrators can manage replication jobs via this menu.
4. Tape Backup: You can add backup servers via this menu to backup infrastructure and also define jobs to backup to tape directly.
5. Recovery: Recovery will show list of restored backup and result of restorations.
6. Reports: Reports shows information about Backup Status, Image Integrity, VM Status and Quick VM Recovery.
7. Management: What you want fro this menu, it will serves all. Managing users, licensing and some others manageable items.
8. Settings: You can configure email notifications, updates, time zone and other settings for web console.
9. Help: You can access to online guides, contact details and software version via that.
10. Notification: Do you need explanation!?
11. User: Help you to find useful information about instance and logged on user.
12. Add/Delete: Here is means to add storage pool or delete that.
13. Storage Pool: List of all storage pools or ability to configure new one.
14. Physical Volume: List of all physical volumes.
15. Network Volume: All network volumes or mapped drives showing in this section also there is shortcut to create another new one.
16. Vembu BDR Edition: This is not part of menu or anything like that, just show active edition.
17. Vembu Notification: The previous notification on 10th item shows notifications about service but it will show notifications such as warning about license.
Further Reading
Vembu BDR 4.0 Server Installation