TinyCore Builder for VMware View
VMware SE Fabian Wilckens has published this awesome tool that automatically builds a very small Linux image that allow end-users to automatically connect to a VMware View environment without having to enter any configuration parameters.
When you think of re-purposing old hardware, you can easily do it with this tool and there is no need to change anything in your infrastructure.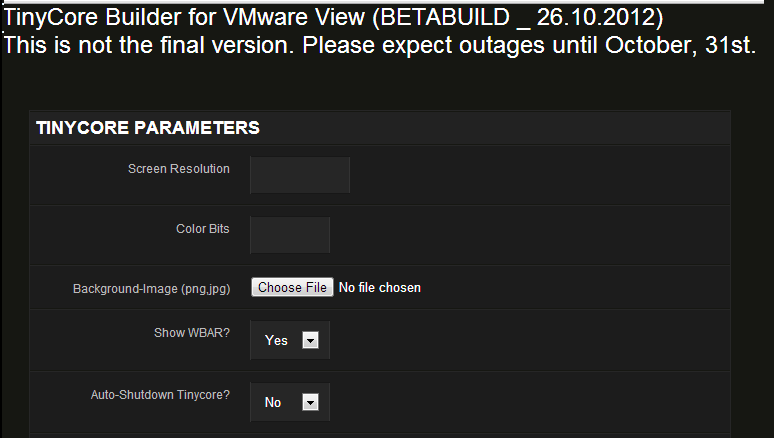 You can build your own customized iso image that boots into a pre-configured VMware View session. The iso image is only 39MB allowing you to place it onto a USB stick, a PXE server, or local hard disk.
If you want to boot from USB, try success using UNetbootin (http://unetbootin.sourceforge.net/), to convert ISO images to USB.