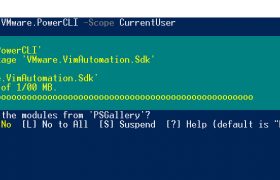 At 10th PowerCLI's birthday, VMware announced new release of PowerCLI with new name and new features.
vSphere PowerCLI name has been changed to VMware PowerCLI because after 10 years of evolution, PowerCLI is automation tools for many of VMware's products.
Also PowerCLI version number has been jumped to 10 because of celebrating 10th birthday.
1,659 total views, 1 views today