RVTools 3.9.2
You may know this great free tool that I guess, most of VMware vSphere administrators used it for create reports from their environment.
RVTools is a Windows .NET application and you need to install .NET4 for run the latest version.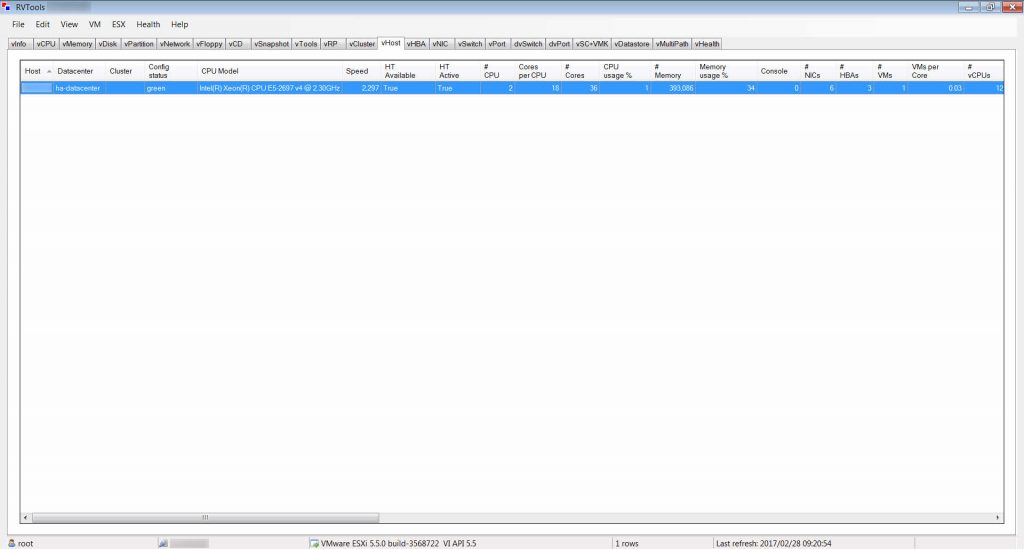 The application will display information about VMs, CPU, Memory, Disks, Partitions, Network, Floppy drives, CD drives, Snapshots, VMware tools, Resource pools, Clusters, ESX hosts, HBAs, Nics, Switches, Ports, Distributed Switches, Distributed Ports, Service consoles, VM Kernels, Datastores, multipath info, license info and health checks.
RVTools supports ESX Server 3.5, VirtualCenter 2.5, ESX Server 3i, ESX Server 4i, VirtualCenter 4.x, ESX 4.x, VirtualCenter 5.0, VirtualCenter Appliance, ESX 5.0, VirtualCenter 5.5, ESX 5.5, VirtualCenter 6.0, ESX 6.0, VirtualCenter 6.5 and ESX 6.5.
You can download the latest version from this LINK