What's New in NAKIVO Backup & Replication v7.5
Latest version of Nakivo Backup & Replication comes with supporting vSphere 6.7 and also many new features. Let's review the key features in this post.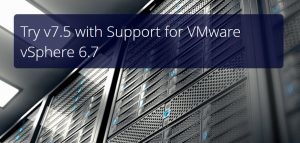 New Features
VMware vSphere 6.7 Support
NAKIVO Backup & Replication v7.5 is compatible with vSphere 6.7, allowing users to seamlessly protect upgraded VMware vSphere environments and benefit from new features that improve backup performance.
EMC Data Domain Boost Support
The new version of NAKIVO Backup & Replication officially integrates with the BoostFS plugin, allowing to combine benefits of the VM backup software and source-side deduplication offered by Dell EMC Data Domain Boost. As a result of this integration, the VM backup size can be reduced by up to 17 times while the VM backup speed can be improved by up to 50%.
Install on NETGEAR ReadyNAS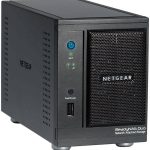 NAKIVO Backup & Replication v7.5 can be installed directly on NETGEAR ReadyNAS devices, which helps create a cost-effective VM backup appliance. The ReadyNAS-based appliance is a 5-in-1 solution featuring backup hardware, software, storage, built-in global data deduplication, and backup-to-cloud functionality.
Cross-Platform Recovery
NAKIVO Backup & Replication offers a new functionality for cross-platform VM data recovery. With the Cross-Platform Recovery feature, users can export VM data from VMware, Hyper-V, and AWS EC2 backups into VMDK, VHD, or VHDX formats. The exported files can then be used for recovery across different hypervisors, cross-platform VM data migration, long-term archival, or sandboxed testing.
Advanced Bandwidth Throttling
The updated Bandwidth Throttling feature provides for setting speed limits for data protection to avoid network overload during business hours or chosen periods of time. The process can be easily automated by means of setting global rules that maintain bandwidth consumption at certain levels when needed the most.
Fixes and Improvements
let's review the fixes and improvements.
Fixed Issues
The below issues have been fixed on the new release:
Issue with network mapping in Hyper-V failover job
Generic error message while adding Hyper-V Server to inventory
No information about failed job in case the VM with the product is stopped
No information about failed backup repository verification
Issues with updating remote Transporters for Hyper-V
Issues with updating AWS EC2 installations using Linux installer
No alert in case the OS of the target server is not supported by File Recovery
Job failing without an error message in case all disks of the VM are RDM
vApp selected as a destination causing replication job failure
VMs not auto selected when creating jobs for VM folder from the Global Search page
Screenshot verification in Flash VM Boot job not respecting the limit of VMs
Numerous fixes in the File Recovery feature
Improvements
NAKIVO Backup & Replication can be installed on Ubuntu 18.04 LTS
File recovery to a specific server was made the default option
IP address of the target server for File Recovery can be entered manually
Custom SSH port of the target server can be used during File Recovery
Hyper-V VMs created with Flash VM Boot can be migrated to production storage
VMs are seamlessly tracked across different Hyper-V inventory items
An ability to specify a certain start date for the job schedule was added
Maintenance end notification improved to be shown 60 days before maintenance end
Error messages for the File Recovery were extended
Performance of Hyper-V Transporter automatic selection was improved
VM templates are excluded from jobs automatically
Target host RAM requirements are checked more thoroughly
Temporary snapshot removal notification behavior was improved
Source VM is unlocked right after the temporary snapshot is removed
More on Teimouri.Net
Nakivo Backup & Replication – Command Line Interface – Part 1
[Review]: Nakivo Backup & Replication 7.4 (GA)
[Review]: NAKIVO Backup & Replication v7.2
Nakivo Backup & Replication – VM Replication
NAKIVO Backup & Replication v7.1 – Hyper-V Failover Clusters
Nakivo VM Backup Appliance – QNAP
5,202 total views, 3 views today
Davoud Teimouri is as a professional blogger, vExpert 2015/2016/2017/2018, VCA, MCITP. This blog is started with simple posts and now, it has large following readers.