Microsoft Small Basic
Microsoft Small Basic is a programming language and associated IDE. It is Microsoft's simplified variant of the BASIC programming language, intended as an easy programming language for beginners. The associated IDE provides a simplified programming environment with functionality such as syntax highlighting, intelligent code completion, and in-editor documentation access. The language has only 14 keywords.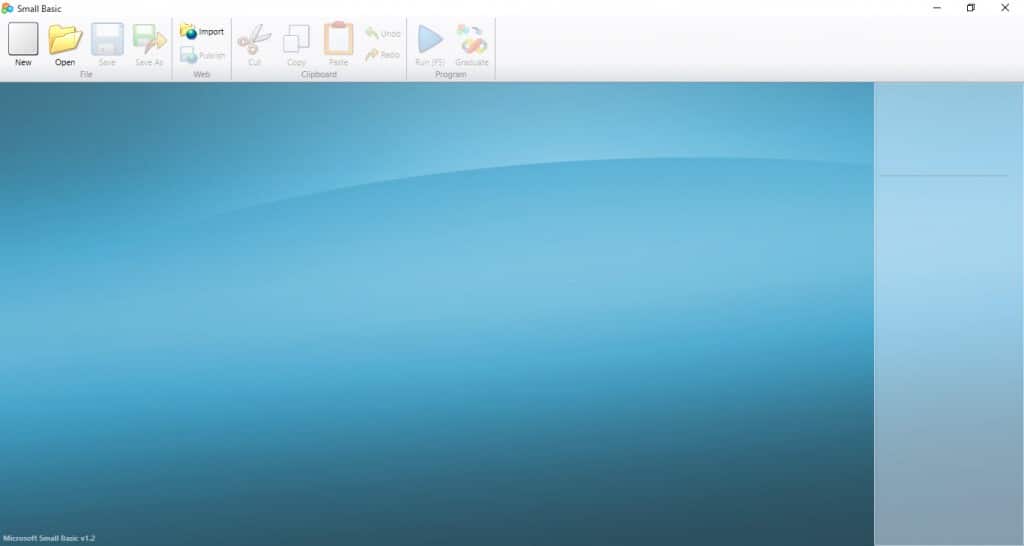 You can download it from this link: http://social.technet.microsoft.com/wiki/contents/articles/30513.download-microsoft-small-basic.aspx
It's very useful for teaching programming to students.