You may use HPE OneView for monitoring your HPE infrastructure, if see this warning on your server health, follow this post.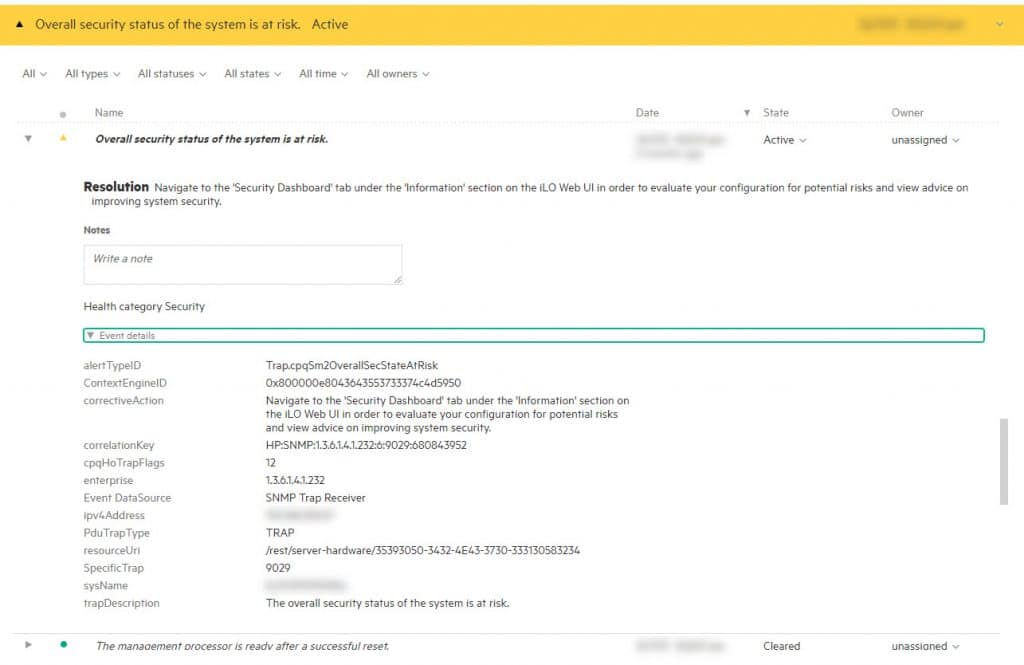 What's Warning on OneView?
According to HPE customer advisory (a00108195en_us), this warning is related to HPE ProLiant or Synergy compute modules in G10 generation when iLO reposrting the blow issues or something like them:

What Should We Do?
Just relax, you can ignore the warning and ask your lazy administrator to upgrade appliance to new versions. Please consider that if you are using old version, you should upgrade one by one. There is no way upgrade to latest version directly.
This alert will no longer be displayed in OneView 5.50 (or later).
Further Reading
kernel: WARNING: at fs/sysfs/dir.c:536 sysfs_add_one+0xbb/0xe0 – Oracle Enterprise Linux(Opens in a new browser tab)
What's HPE OneView Global Dashboard?(Opens in a new browser tab)
Optimizing HP BIOS Settings For VMware vSphere(Opens in a new browser tab)
[How To]: Restart Unisphere Management Server(Opens in a new browser tab)
External Links