Firefox Send, Private and Free File Sharing
Do you want to send some files to some ones and you need to make sure about privacy of your stuff, here you are: Firefox Send service.
Firefox Send lets you to share files with other people via secure and encrypted way. You can upload and share 1GB file without signup and 2.5GB after create Firefox account.
Firefox Send offers you sharing files via an URL, the URL will expire after a period (5 minutes, 1 hour, 1 day or 7 days) or after defined download count. Also you can set password for the uploaded file and no one can access to the file without password.
The URL will expire automatically after 7 days. Mozilla can't see what files you upload, they don't log who you are, and they don't track who downloads files, either..
Plus you, as the file sender, remain in control of the file(s) you send through the service.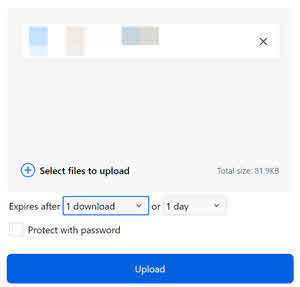 Further Reading
[How To]: Access to Shell via VI or VIM Editor
Linux KickStart – Automated Installation
External Links